BEAUTIFUL GROUNDS FOR ALL RESIDENTS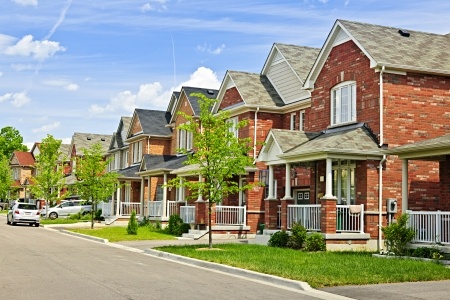 If you are a manager of strata, a condo, an apartment building or a townhome, you probably already know the importance and value of a well-maintained landscape and a professional landscape contractor. Well, the appearance of your strata and its grounds is very important not just to you and your residents but also for enhancing the value of your property.
Our team at Trees Down Under aim to give you the highest standard when it comes to the day-to-day operation and management of your properties. Our team comprises of highly trained professionals that take pride in offering our clients exceptional assistance.
We have adaptable service prototypes that can be well-tailored to match your needs, as well as your budget. Aiming high for customer satisfaction is one of our primary intentions.
Needless to say, a well-maintained landscape is integral in attracting new tenants while also making your existing tenants feel proud of where they live. It can also enhance the beauty of your property and even make your tenants feel safer.
Trees Down Under is a lawn care and landscaping company based in Sydney. We specialise in providing comprehensive lawn care and landscape maintenance services to strata, condos, townhomes, and apartment buildings in Sydney. We believe in offering our strata customers landscape services of the highest quality. When you hire us, we will work closely with you to come up with a plan that's perfectly suited for your strata or property. As a company, we take pleasure in going beyond your normal expectations and will give you something to always be proud of.
Our Services
Some of the strata services that we offer include:
Pruning and trimming
Lawn and turf maintenance
Spring and fall cleanup
Garden bed maintenance and mulch
Pest and weed control
Snow and ice management
Fertilisation and turf enhancement
Core aeration, plant health evaluation, hedge trimming and many more
Choose a Caring, Professional, Affordable Lawn Care Company
At Trees Down Under, we recognise that lawn and garden care is an integral part of enhancing the value and appearance of your strata. We offer strata owners and managers peace of mind by operating at the highest levels of distinction, reliability, and care. We are highly experienced and well-trained experts who take immense pride in providing the best strata maintenance services in Sydney. We offer our services with every detail to attention to ensure that we always exceed the expectations of our customers.
We do not just focus on maintaining your existing gardens but we also offer our consultation services and give you great ideas on how to further improve your landscape and, of course, the value of your strata.
We Offer Personal Commitment to Each of Our Customers
As a lawn service company, our main aim is to enhance the natural beauty of your strata through meticulous and professional lawn maintenance services. To achieve this, we fully believe in offering the utmost personal-based services to all our clients. Nothing gives us much pride than having all our clients fully satisfied and happy with what we offer. We also offer perfect communication avenues to complement our services and ensure that your property is perfectly taken care of promptly and at all timely.
Our Strata Services are Affordable
We fully understand that there are a lot of things involved in managing and maintaining strata or an apartment building and we do not want to make it more difficult. That's why we make it our priority to offer our strata customers the most affordable lawn services in Sydney. We achieve this by using methods, technology, and equipment that enable us to provide the best results to our clients without charging them excessively. When you hire us, we will offer you a no-obligation estimate that you can work with. We will never surprise you with additional costs because we are transparent and honest in everything that we do.
At Trees Down Under, we fully understand that there are several lawn care and landscaping companies to choose from throughout Sydney. However, we just want you to know that working with us will guarantee skilful, reliable, and efficient lawn care and landscaping strata services in Sydney. We truly care about the appearance of your strata and we'll help you come up with awesome designs and services that enhance the value of your strata.
All you need to do is contact us on 0475 463 597 and we will keep your gardens a cut above the rest.
Your job is our top priority; we will take the time to listen to what you have to say. Based on your individual requirements, our experts shall assess the services to implement and provide you with an honest and detailed quotation.