Trees Down Under is a safe, professional gardening company providing full-service tree care for residential and commercial clients all around Sydney. We have been operating since 2010 as a maintenance company. We have established an exceptional reputation, and expect to give customers 100% satisfaction. Our mission is to provide high quality service that our clients can be pleased with.
We take pride and care with our trees so they may provide you with many years of enjoyment. Trees Down Under is fully insured with liability and compensation. Thank you for visiting our site and please contact us if you have any enquiries- we would be more than happy to help!
Company & Insurance Details:
Trees Down Under Pty Ltd t/a Trees Down Under is a registered company. The company is also fully insured with and covers workers compensation for its employees. Workers within the company have Occupational Health & Safety and First Aid Certificates.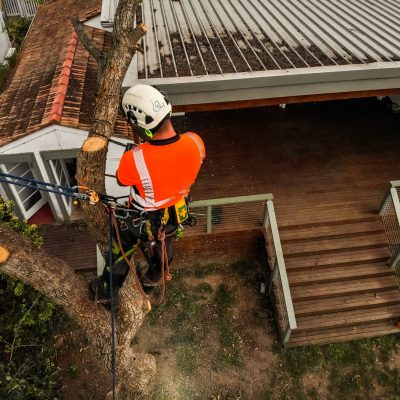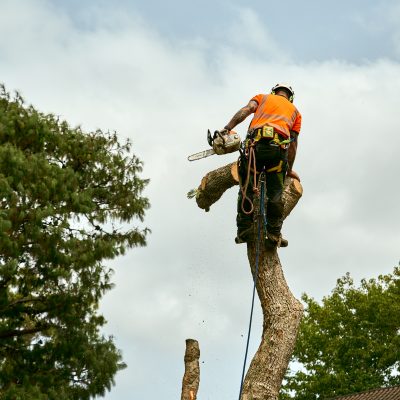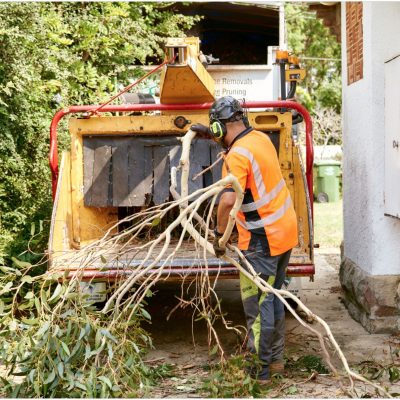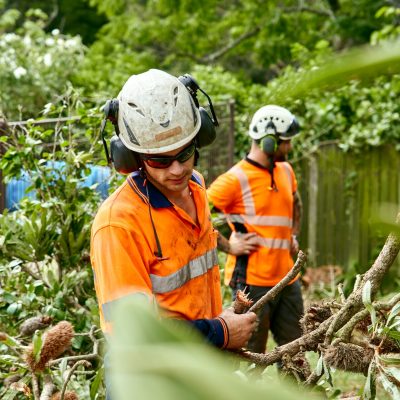 With a commitment to quality and exceptional customer service, the team at Trees Down Under aims to ensure every job receives the attention and care they receive—a majority of our quotes are delivered to clients within 24 hours from the initial contact.
Our team's experience is consistently demonstrated within each of our services, providing our customers with landscaping solutions that take the environment into consideration. We are professional gardening company providing full-service tree care for residential and commercial clients all around Sydney.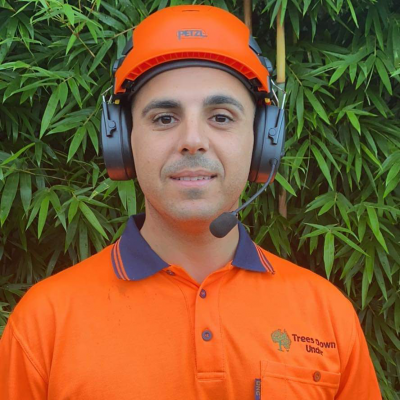 Joseph Khoury
Director & Founder
Joseph Khoury is the Director & Founder of Trees Down Under, a tree specialist services company based in Sydney. Joseph is a proud father of 3 children, with his beautiful wife Donna leading the business' administration responsibilities.
Joseph first started working with his father Paul Khoury, attending countless garden maintenance projects and as a result, had naturally acquired a deep appreciation for Horticulture and Arboriculture. With a strong desire to dive into the industry, he commenced studying for 3 years in Horticulture before continuing his studies in Arboriculture for another 2 years. This has led him to eventually become a certified Level 3 Tree Arborist.
Since 2010, Joseph and the team at Trees Down Under have gone from strength-to-strength and have serviced hundreds of tree projects all across Sydney. With an unmatched reputation for reliability, safety and value, Trees Down Under is your go-to business for your tree-related needs.
Trees Down Under's 14 POINTS OF CULTURE
We are committed to the success of Trees Down Under as well as providing an admirable experience to all clients, whilst upholding the organisations values and ethics.
We accept responsibility and liability for our actions and outcomes in both our professional and personal life.
We never make promises and agreements we don't intend to keep. Our promises will be delivered and potential disagreements will be communicated at the first opportunity.
We always deliver services of a high standard, providing products of exceptional quality, adding value to a property.
We speak in a positive, respectful and influential manner, with good purpose, empowering team members and clients.
We have faith in the success of the business which allows us to display pride, competence and personal confidence. We focus our attention on the future of the organisation and its success and expansion.
We learn from our mistakes and constantly strive to grow as individuals and team members. We allow clients to make informed decisions and provide our opinion when required.
We also assist with the professional growth of team members helping them with practical components rather than just theory.
We work collaboratively in a professional team environment where all members are respected and cooperative. We assist others when help is required and have no trouble asking for help.
We have a holistic and balanced approach to life, remembering that our spiritual, social, physical and family aspects are just as significant as our financial and intellectual.
We aim to live life to the fullest, viewing it as a journey filled with many ups and occasional downs. We aim to be outgoing and radiant people, creating an atmosphere of fun and happiness so those around us can also enjoy it.
We constantly look for a system solution in our innovation rather than a people solution. We also suggest system improvements at the first opportunity.
We are consistent in our actions so that our clients can feel comfortable in dealing with any of our team at all times.
We are a genuinely grateful people who are thankful and appreciative for all we have. We constantly find ourselves doing things right and celebrating our wins and the wins of our clients and team.
We deserve our abundance and have worked extremely hard for what we have and the success of the organisation we have built.
We are rewarded to the level where we create abundance for others and we accept that prosperity only appears in our life to the level at which we show up.