SAFE AND EFFECTIVE TREE REMOVAL SERVICES
24/7 Emergency Tree Removal Services - We're The Experts To Call.
Contact us To Remove Any Type of Tree Right Away!
It can never be doubted that trees are beautiful and a great addition to every property and the landscape in general. Whether it's a large tree in the backyard or a decorative tree in your front yard, a fully grown tree adds beauty and can provide a nice shade to relax with your friends and family.
Trees can also be an interesting corner for the kids to explore while also attracting a variety of wildlife species to your property. In short, a tree can make us feel part of nature and have some positive effects on our general wellbeing.
Although trees are a wonderful addition to our homes, there are certain situations when removing a tree is your best option. For instance, removing the tree can be your only option:
If you want to clear land for a new construction
If it's attracting unwanted pests and bugs
If it's hurting the value of your property
If it's a safety concern
So should you find yourself in a scenario where you want to remove a tree for any reason within Sydney, you may want to call Trees Down Under.
We're ready to assist with all your tree requirements
What Other People Are Saying About Us
Anne Miller
30. June, 2022.
We received exceptional and professional service from Trees Down Under. They worked hard, very efficiently and exercised great care and totally respected our garden in carrying out the substantial work involved. We are delighted to give Joe and his team the strongest recommendation possible. Trees Down Under also provided the most competitive quotation.
Ayers to the Throne
22. June, 2022.
These guys are good. Really good. I've used Trees Down Under for the second time, and not only do they turn up with tools, but a wealth of pragmatic solutions, advice and friendly professionalism. They work fast, but steady and the 3 guys that arrived, synced seamlessly (with some humour thrown in!) I am thrilled with the pruning of my jacaranda. Great stuff and great company. Thanks Joseph & Trees Down Under!
Alice Noogen
22. June, 2022.
Great service provided by the team at Trees Down Under Sydney! Would highly recommend as they did a great job removing the massive tree.
Leng Saan
14. April, 2022.
Joseph and his team were phenomenal in helping us safely remove an overgrown tree that was protruding into our property. Highly professional team that we would recommend to anyone who needs a tree removal service!
Aussie Services
14. April, 2022.
Great service provided by the team at Trees Down Under Sydney. Always happy to use them when required.
zhilin ji
11. January, 2022.
Like the job.
Davis L
22. September, 2021.
Joseph and his team did a great job to remove two massive gum trees and one pine tree using a 65 Ton crane. They also help cut timbers to disc with an extra charge so I can further chopper them to firewood. I specially thank Alex who cut some big timbers to smaller pieces so I can use them for firewood directly. Some of the firewood is dry enough to use even today. Alex delivered more than what I expected and all of my family members are very thankful for his great work. The stump grinding is amazing as well. The big stumps turned to small chips in less than one hour. However, when I cleaned my garden, I found two surface roots were not removed. I contacted Joseph but I was told it's expected and I need to get a excavator to remove it. It's a surprise to me but I don't bother too much so I spent an hour to dig and remove them using chainsaw by myself.
Rhea Marie Kirstel Saycon
8. June, 2021.
This is the second time I used Trees down under. The second tree removal was in a difficult location but it was performed with safety and care for the surroundings. Another very good experience.
Hans Andrew Consuegra
17. May, 2021.
This is the first time I asked for a tree removal service from them. The team responded very fast and they answered all my questions kindly.
Why Our Tree Removal Services?
At Trees Down Under, we believe that tree removal is an art. As a homeowner, you simply cannot trust anyone with a chainsaw and a truck to perfectly carry out your tree removal services! We've been in the arboriculture industry for quite a long time to know that improper tree cutting, tree lopping or tree cutting can be inappropriate if not dangerous.
That being said, we are tree removal specialists based in Ryde but with operations all across Sydney. With over a decade of experience, we pride ourselves not just as a leader in the industry but also on our workmanship and utmost professionalism.
As a company, we only employ, as part of our staff, highly qualified and experienced tree loppers and arborists. We not only use the industry's approved techniques and modern equipment but also make it a priority to apply the highest standards of Workplace Health and Safety principles on all tasks and job sites.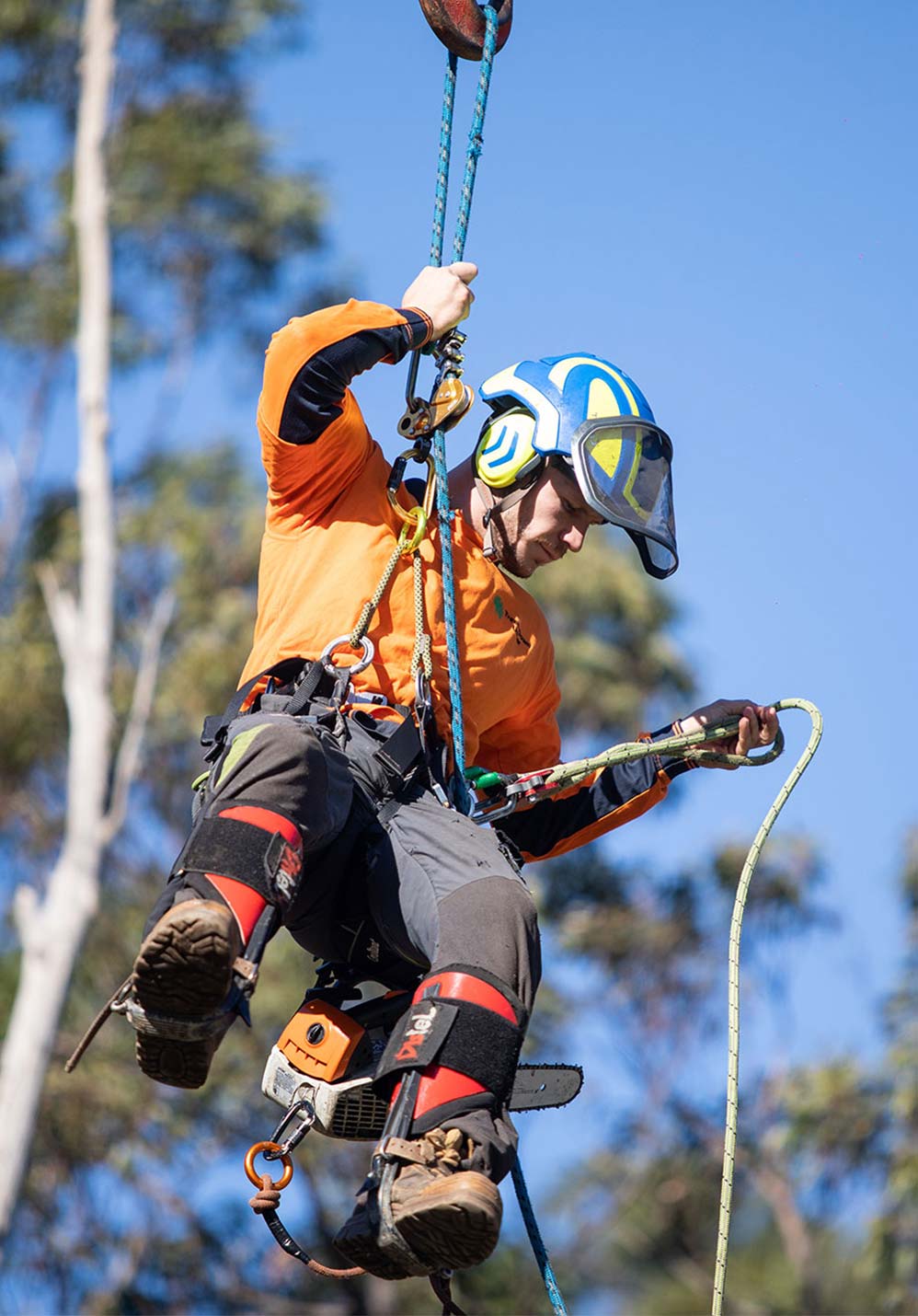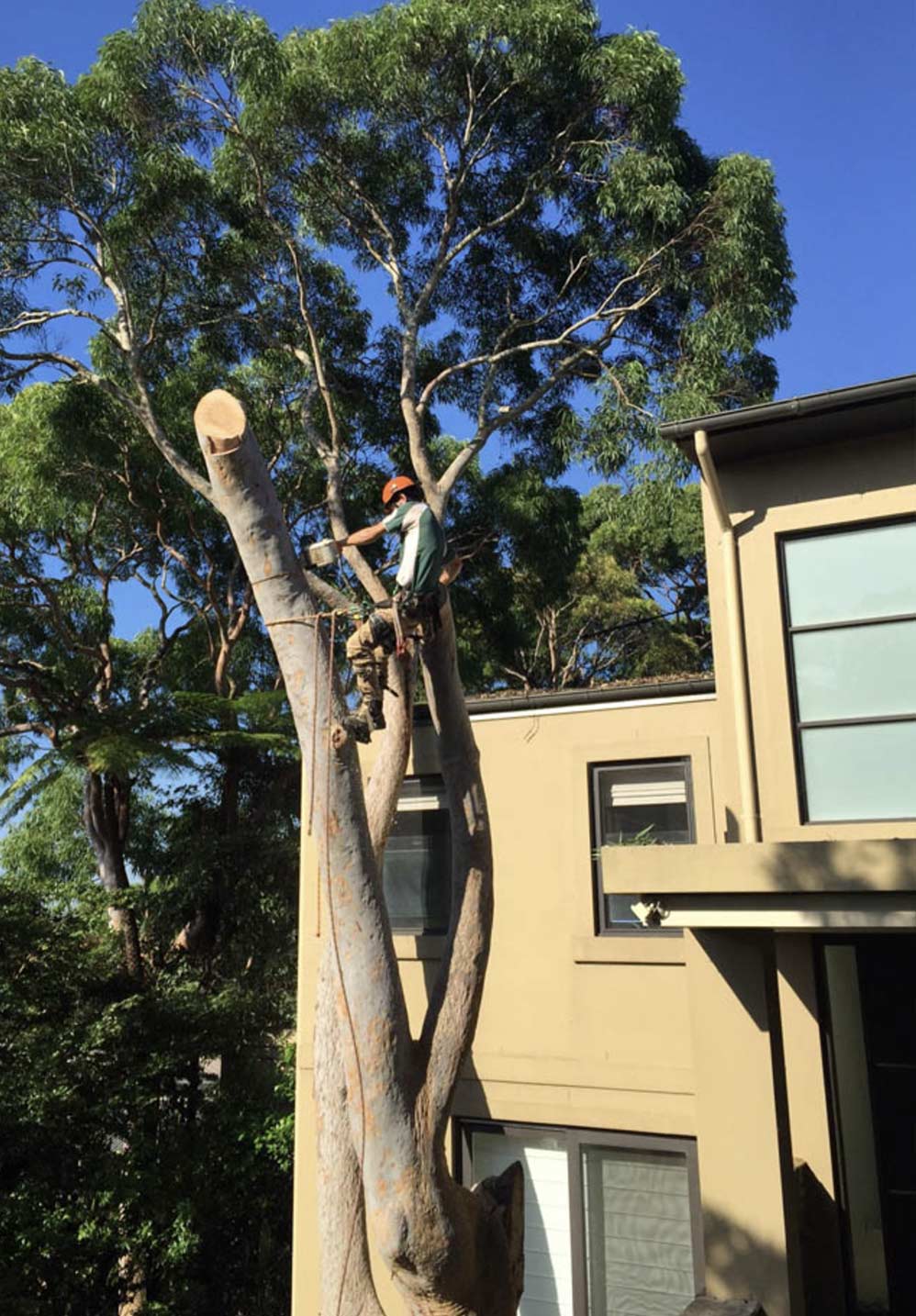 Benefits of Seeking Our Tree Removal Services
As a home or business owner, seeking our tree removal services comes with a lot of benefits. Some of the benefits include:
Call Trees Down Under for Safe and Simple Tree Removals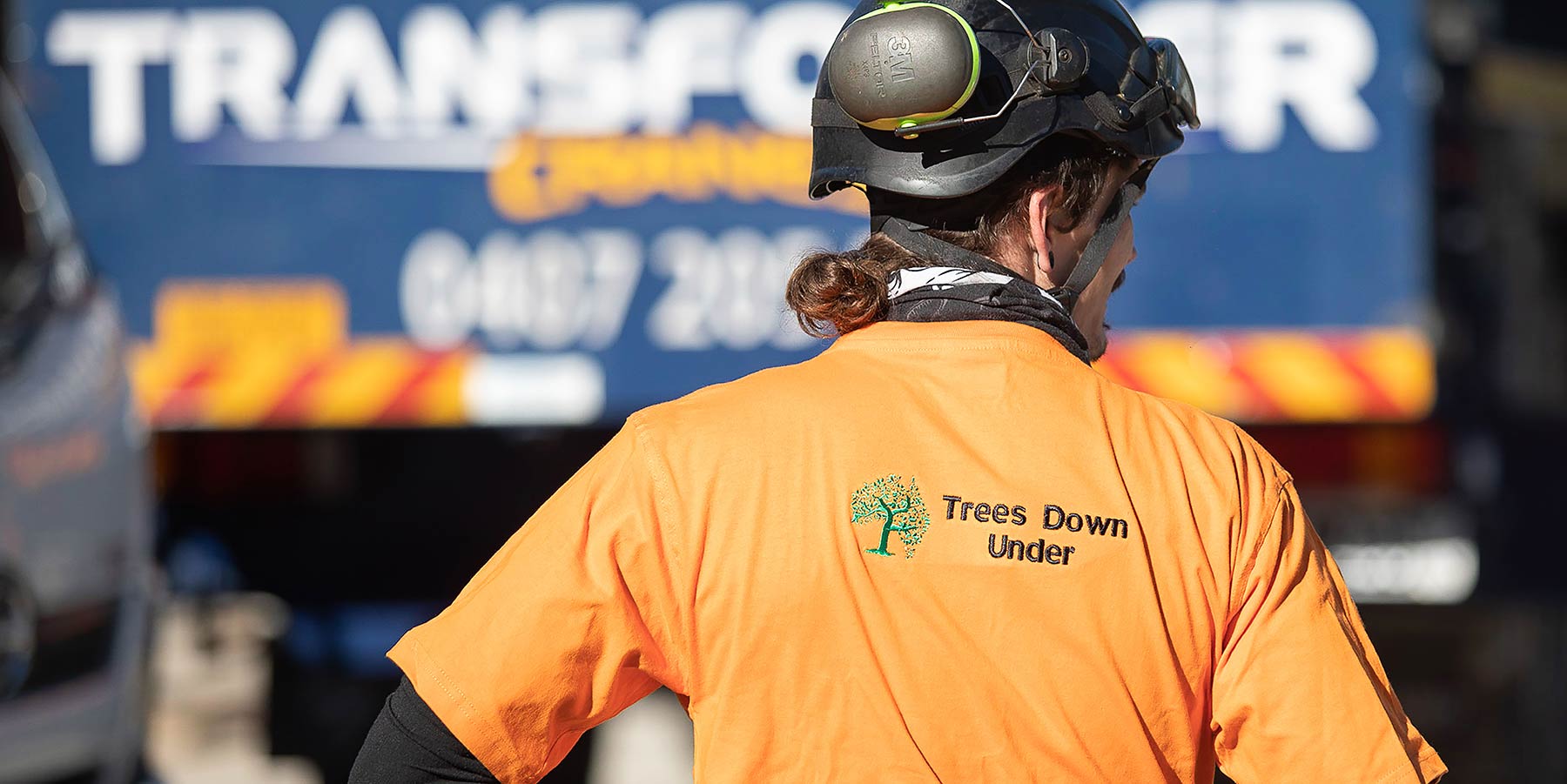 As a leader in the industry, we can confirm that tree removal is a serious undertaking that requires expert knowledge. Are you a resident in Sydney and want a tree removed for a given reason?
We have qualified tree fellers that ensure we remove a tree from your property in the safest and most effective way possible. If you have decayed trunks or roots, storm-damaged trees, dying or diseased trees, severely cracked or split trunks or crotches or even overgrowing trees, please contact us.
Call us on 0475 463 597 for a free estimate and we'll be able to help. At Trees Down Under, you can never go wrong with our tree removal services. We are the perfect answer to your garden!
Areas we service: All Sydney metropolitan
Upper & Lower North Shore | Eastern Suburbs | Inner city | Inner West | Northern suburbs | Hills district | Ryde