SAFE AND EFFECTIVE SERVICES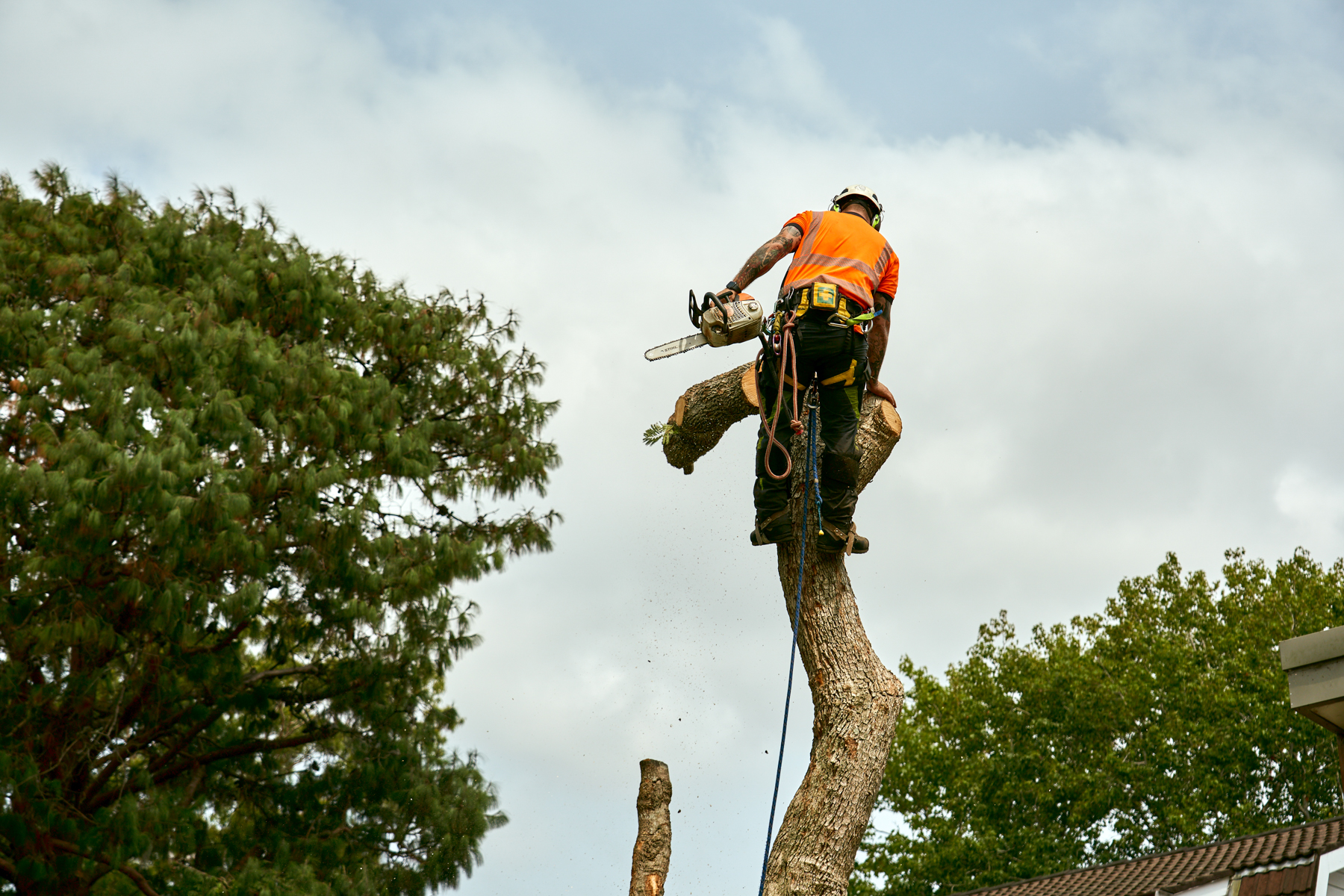 It can never be doubted that trees are beautiful and a great addition to every property and the landscape in general. Whether it's a large tree in the backyard or a decorative tree in your front yard, a fully grown tree adds beauty and can provide a nice shade to relax with your friends and family.
Trees can also be an interesting corner for the kids to explore while also attracting a variety of wildlife species to your property. In short, a tree can make us feel part of nature and have some positive effects on our general wellbeing.
Although trees are a wonderful addition to our homes, there are certain situations when removing a tree is your best option. For instance, removing the tree can be your only option:
If you want to clear land for a new construction
If it's attracting unwanted pests and bugs
If it's hurting the value of your property
If it's a safety concern
So should you find yourself in a scenario where you want to remove a tree for any reason within Sydney, you may want to call Trees Down Under.
Why Our Tree Removal Services?
At Trees Down Under, we believe that tree removal is an art. As a homeowner, you simply cannot trust anyone with a chainsaw and a truck to perfectly carry out your tree removal services! We've been in the arboriculture industry for quite a long time to know that improper tree cutting, tree lopping or tree cutting can be inappropriate if not dangerous.
That being said, we are tree removal specialists based in Ryde but with operations all across Sydney. With over a decade of experience, we pride ourselves not just as a leader in the industry but also on our workmanship and utmost professionalism.
As a company, we only employ, as part of our staff, highly qualified and experienced tree loppers and arborists. We not only use the industry's approved techniques and modern equipment but also make it a priority to apply the highest standards of Workplace Health and Safety principles on all tasks and job sites.
Benefits of Seeking Our Tree Removal Services
As a home or business owner, seeking our tree removal services comes with a lot of benefits. Some of the benefits include:
Certain circumstances can lead to the need of emergency tree removal services. Here is a scenario: a storm in your neighbourhood has broken the tree in your backyard and it's falling on your house. What do you do? Call us and we will deal with the problem accordingly.
At Trees Down Under, we fully understand that such scenarios can be dangerous and traumatic. This is basically why we 24-hour emergency tree removal services across Sydney. Whether it's at midnight or late in the afternoon, we are always just a call away!
We are Highly Qualified and Experienced Professionals
Again, we fully understand that tree removal can be a dangerous undertaking. That's why we only work with a team of professional arborists who will adhere to many safety regulations that are expected during tree removal. In fact, we know how to spot hazardous situations that are not obvious to the untrained eye.
By seeking our tree removal services, you won't have to worry about any damage. We have the ability to identify all hazards up front and deal with them appropriately and safely.
We have to admit that tree removal is not an easy task. It is one of the most tedious, dangerous, and most complicated tasks anyone can engage in. Without the right tree removal equipment, the process is obviously doomed to fail!
Contrary to what many people think, tree removal does not just require a chainsaw and a truck. There is a lot of other equipment that is a crucial cog of tree removal services. From tractors, cranes, stump grinders, ropes to ladders, wedges, skid steers, wood chippers, cabling and bracing, safety equipment, First Aid kit and many more, you can be guaranteed that we come fully equipped for the task ahead.
That's because we fully understand that it takes not just the know-how but also the right tree removal equipment to properly do the job.
We Seek Approval from Council Regulations
There's no doubt that all tree removal services require council approval. As such, it's imperative that your council's regulations are adhered to before any tree removal is carried out. Failure to comply with such regulations can lead to significant fines; something that we don't want for any of our clients.
That being said, we will make sure that you are compliant with the council regulations. At Trees Down Under, we have a complete understanding of how these council regulations work. In fact, we know the inspection officers from all the councils within Sydney and we will work with them to ensure that you get approvals in a timely manner.
Call Trees Down Under for Safe and Simple Tree Removals
As a leader in the industry, we can confirm that tree removal is a serious undertaking that requires expert knowledge. Are you a resident in Sydney and want a tree removed for a given reason?
We have qualified tree fellers that ensure we remove a tree from your property in the safest and most effective way possible. If you have decayed trunks or roots, storm-damaged trees, dying or diseased trees, severely cracked or split trunks or crotches or even overgrowing trees, please contact us.
Call us on 0475 463 597 for a free estimate and we'll be able to help. At Trees Down Under, you can never go wrong with our tree removal services. We are the perfect answer to your garden!