WE COLLECT & REMOVE WASTE FOR YOU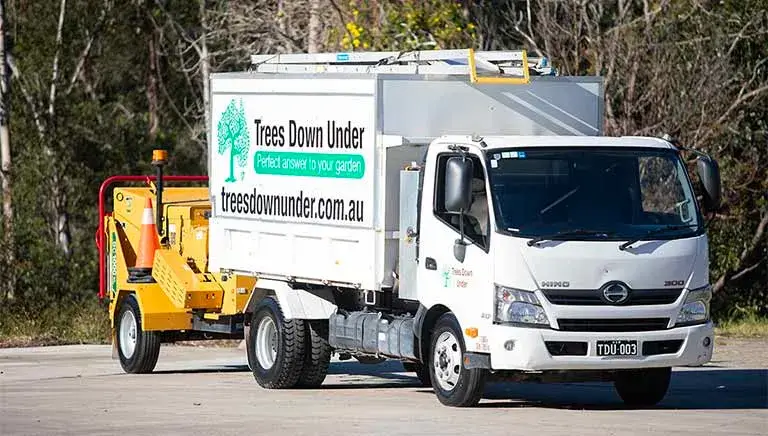 24/7 Emergency Tree Removal Services in Sydney
We save you time by removing your tree safely and promptly.
OUR GREEN WASTE REMOVAL SERVICES
Green waste is one of the most prevalent problems that every homeowner who loves his/her garden has to deal with regularly. Whether a storm has left large tree branches and leaves scattered all over your yard or you've recently carried out a gardening project that has left dirt and debris everywhere, you'll want to deal with them perfectly. But how do you manage, discard this green waste, and make your yard impeccably clean? Well, Trees Down Under can help you deal with garden waste.
You're probably sick of dealing with green waste and want a professional team that can offer the best and most affordable green waste removal services in Sydney. We can help you out. Our team of professionals is skilled, experienced and will not just offer you handy tips but will also help you deal with green waste.
We're ready to assist with all your tree requirements
What Other People Are Saying About Us
52 reviews on
Darryl Dunger
2. June, 2023.
Joseph and his team performed an amazing job. The tree I had removed was a giant Sydney Blue Gum (approx. 30 metres tall and the same wide.) the whole team, as well as the crane operators, worked in unison and accomplished the goal with great skill. The Quote for the job was very reasonable considering the tree location. I would have no hesitation in recommending Trees Down Under. Once again, thank you Joseph.
Brad Cook
16. March, 2023.
Great service, they know their craft and they are a great bunch of professional guys. We will be using them again. Thank you Joseph
Dontbakdown60
22. February, 2023.
These guys are the best. Great job removing three palms. Excellent communication during the job and great clean up after completion. Highly recommended for all tree issues.🙂
Eternal Cleaning
16. February, 2023.
Extremely happy the service Joseph provided. Would highly recommend them. Job well done guys
Amir Ashrafy
13. February, 2023.
Very professional and on time servic. Amir
Why Our Green Waste Removal Services?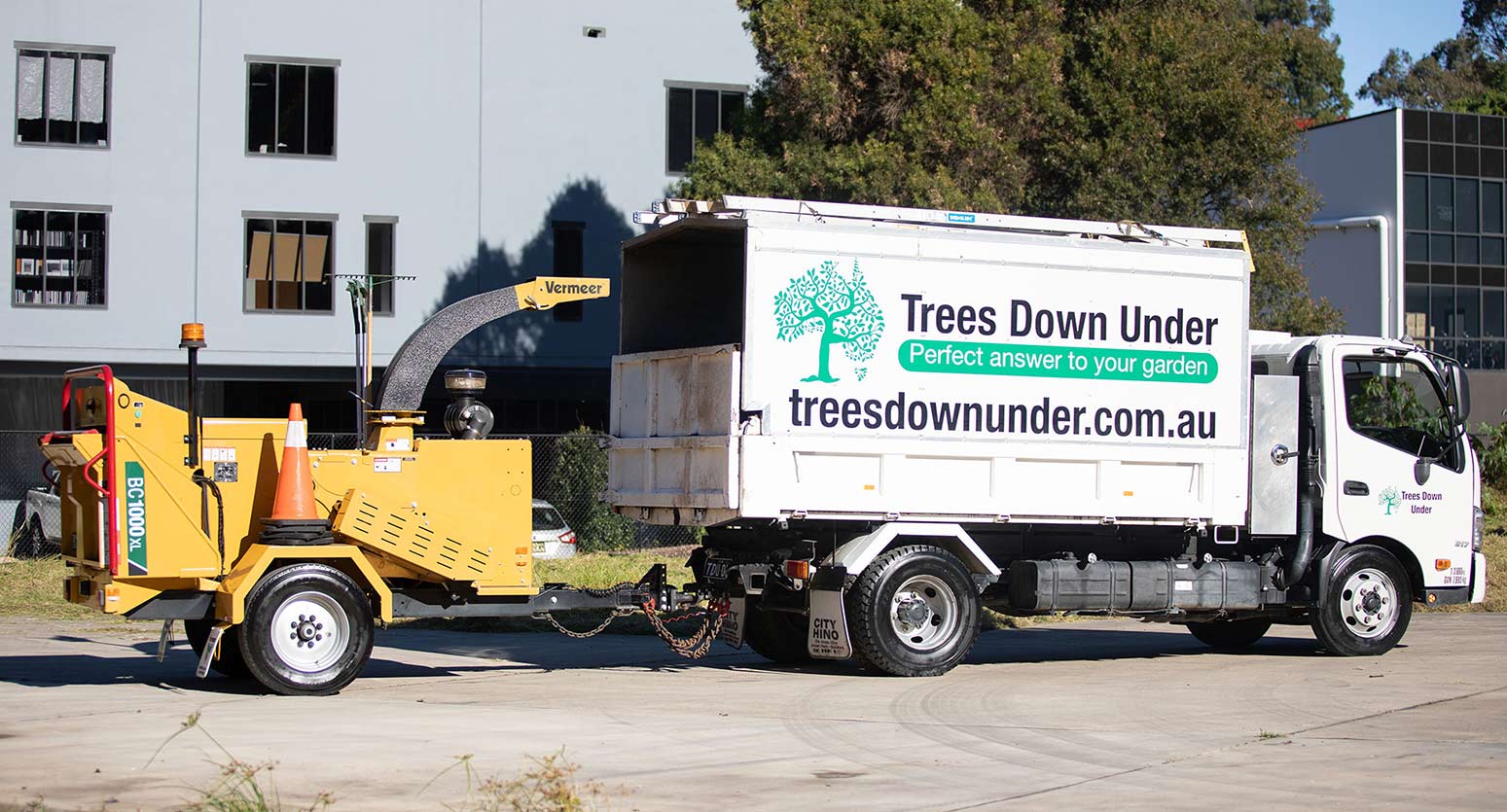 At Trees Down Under, we fully understand the importance of taking care of your garden. That's why we offer a wide range of green waste removal services that can meet all your garden waste disposal needs.
Old Wood
Do you have a pile of old wood lying around your yard? Old wood can be unsightly in your landscape, let alone being hazardous especially to your loved ones. They are generally known to harbour deadly snakes, something that you don't want in your property.
As such, you can rely on us to remove old wood and give your garden a new lease of life.
All Garden Waste Removal
Mowing the lawn, pruning the trees and general garden trimmings can be daunting if left to pile up. This can put a dent on your landscape and your hard work of beautifying the yard will go down the drain.
At Trees Down Under, we can help you deal with every aspect of green waste. Whether you want green waste removal in your home, in a golf course or any park, we have the skills and equipment to perfectly and legally handle all types of garden waste removal in an environmentally-friendly manner.
We can remove all types of unwanted green waste including branches, lawn clippings, old leaves, weeds, shrubs, dirt, unwanted soil and many more.
When you choose Trees Down Under, you'll be guaranteed to work with a highly reputable company. Some of the advantages that we offer include:
Garden Waste Removal Experts
You'll have highly-skilled and experienced professionals to deal with all types of garden waste removal. Our team will not only provide you with expert advice but will also use their skills, techniques, and the right equipment to ensure that the job is done to perfection and promptly.
Affordable Prices
As a leader in the industry, we take immense pride in offering the most competitive prices in Sydney. When you call us for our green waste removal services, we will provide you with a free estimate that will make you want to work with us every day.
We always strive to make the world a better place. That's why we always offer environmentally-friendly services. Green wastes are generally recyclable and that's exactly what we'll do!
Same Day Service
Do you want your green waste removed today? No problem. At Trees Down Under, we are flexible and work around the clock to ensure that you are served better. Whether you want us to remove your garden waste today, in the morning or at night, we'll be there to do it.
Whether a huge storm has left huge piles of tree branches and leaves scattered all over your property or you've carried out a gardening project and want the debris removed, Trees Down Under can be of great help.
Call Trees Down Under for Safe and Tree Removal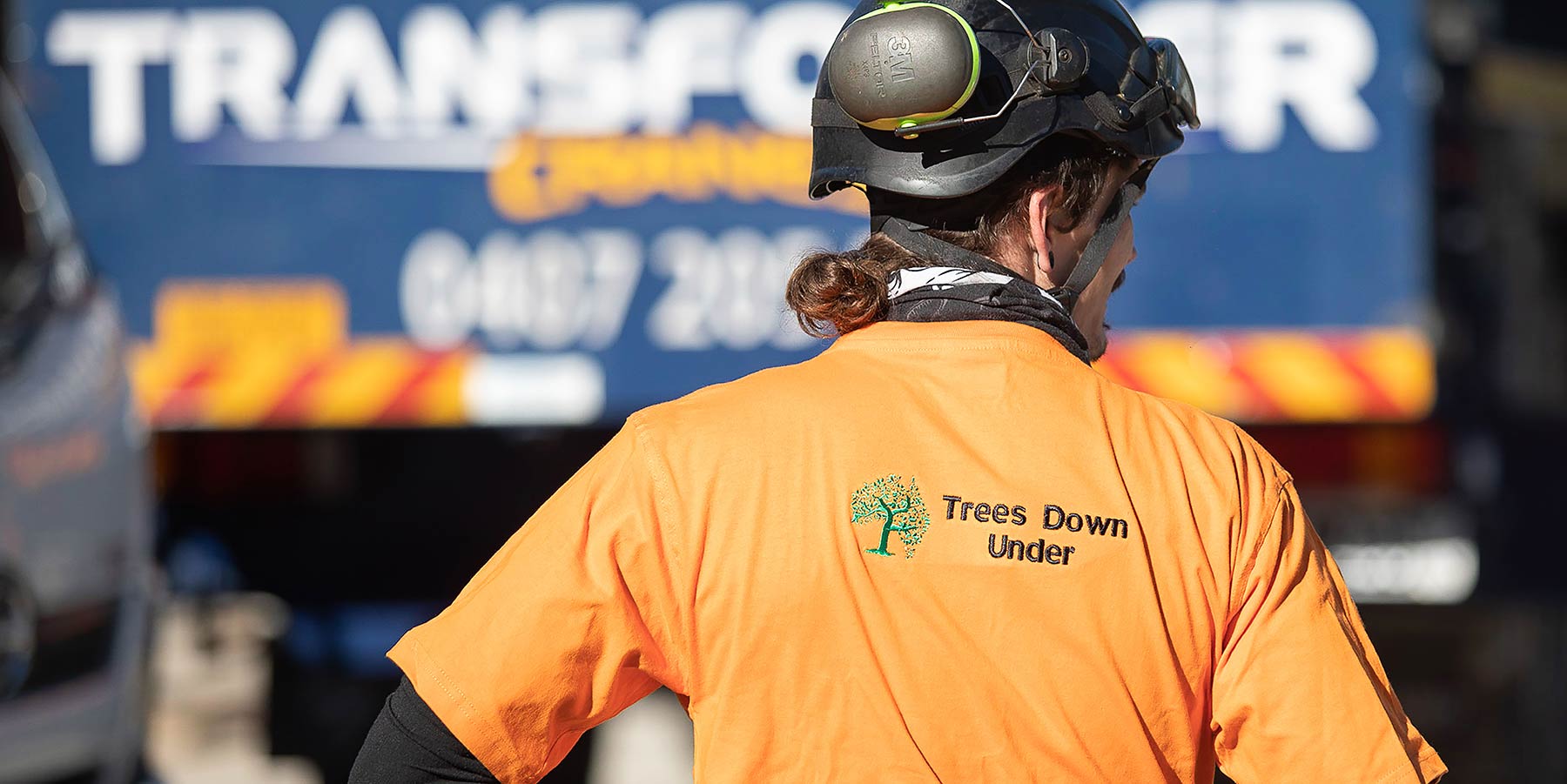 Do not leave your garden cleanups to just anyone. Trees Down Under is here to provide all types of green waste removal in Sydney. Call us on 0475 463 597 and we'll be on our way.
We are the perfect answer to your garden.
Areas we service: all Sydney metropolitan
Upper & Lower North Shore | Eastern Suburbs | Inner city | Inner West | Northern suburbs | Hills district | Ryde
Almost every outdoor space requires care and maintenance, albeit less than the indoor spaces. However, this maintenance comes with the green waste. This green waste is a by-product that needs to be disposed of for a clean, hygienic and eco-friendly setup. That's where our green waste removal services come into play.
From cleaning up a large estate, to assisting you with your garden, we are here to take any scale of work for green waste removal. We provide you with the most advanced and effortless solutions that take care of your organic, green waste. From glass clippings to fallen leaves, a grounded stump, or trimmed-down branches, we are here to collect and dispose of them properly.
We offer you an easy way, as well:
We collect the waste.
Then, separate the waste into proper categories.
Transport the waste to the right facilities.
Dispose of the waste or recycle it.
But remember, we are talking about green waste removal in Sydney. If you're an eco-conscious individual, we can be your answer.
When Do You Need Green Waste Removal Service?
There are many instances when you might need green waste removal near me. We provide comprehensive services for green waste removal for any of the following:
Yard cleanups like lawn mowing, pruning, hedge trimming, and such.
Garden renovations and landscaping to help you achieve a cleaner and well-maintained look.
Tree pruning, stump grinding, and other necessary services leave the by-product as green waste.
We also offer a complete range of services to clean green waste and debris from storm damage and even fallen or dead trees.
You can also schedule regular maintenance runs of the green waste removal company for your area.
If you have a temporary requirement to clean a property or estate from green waste, we can be your experts. Even if you need assistance in deciding which kind of green waste to keep for mulch and others to discard, we are here for you.
The Proper Process Of Green Waste Removal In Sydney
As we mentioned above, we follow a thorough process for the green waste removal service. Here is a quick look at how we adhere to uphold the best standards in the industry for our expertise:
You assign us the area, and our team will collect all the green waste in it, unless you ask us to leave anything behind. This includes grass clippings, trimmings, branches, and other organic debris.
We then separate the waste from non-organic to organic and also divide them to be sent off wherever they will be used the best.
Recycling, mulching and composting. We cover all three areas to dispose of the green waste that we have collected.
Throughout our process, we make sure to reduce the environmental impact and the landfill waste for a sustainable future.
Recycling, Composting And Disposing The Green Waste
We work firmly to uphold the best practices to recycle green waste, such as chipping, shredding and mulching and contribute towards the creation of organic materials.
As we are also connected to composting facilities, we can assist in the agricultural landscape by ensuring nutrient-rich compost. If you need, we can also share tips for you to do the same.
If there's any material that can't be recycled, we make sure to dispose of it as a responsible green waste removal company.
The Cost Of Green Waste Removal In Sydney
Green waste removal often costs hundreds (of dollars) for residential properties ($100 to $600, usually). However, for the commercial sector, it can be multiple thousands. We urge you to always get an assessment of the project and honest quotes from us with honest rates before you hire anyone. You can also compare our quotes with others.
The cost is highly volatile for green waste removal in Sydney. It can depend on several factors:
The amount of green waste, if too much, can easily increase the transportation requirement and labour work required to dispose of it. Therefore, it will significantly increase the fees.
Sydney is a highly accessible place, but there can still be challenging locations. We try our best to maintain the best network and route knowledge to cut down the cost incurred due to accessibility.
With our eco-friendly practices, our contribution to recycling, composting and mulching can reduce the cost you have to carry for the disposal. Hence, it is not necessary for you to get excess charges. However, there are value-added services like pruning, maintenance, and stump grinding that you might need.
As your responsible green waste removal near me, we aim to pair up the combos and help you save costs on equipment and labour for the work. This is covered in the quotation process, and you will have peace of mind. Our transparency and honesty separate us from others.
Hiring The Best Green Waste Removal Company In Sydney
Our client-centric approach distinguishes us from the competitors as your honest and reliable green waste removal service provider. We believe that it is our duty to offer you this service with the range of our other services to ensure that we leave your place cleaner and more neatly-managed.
With green waste removal, you get a more appealing landscape for your property or other requirements. And to ensure that, we streamline your hiring process. You can consult with us and even receive tips to make the best use of our services.
We offer on-time and scheduled green waste removal in Sydney for a wide spectrum of clients. And you can also join the list of our highly satisfied clientele. It is our responsibility to bring you peace of mind with our safest services.
Overall, when you hire us, you receive complete transparency and honest consultation to build your trust. We want to be your long-term partners and not just a one-time hire. That's why we also upkeep, maintain, and upgrade all our equipment. Our personnel are regularly trained and informed regarding various methodologies.
You can trust Trees Down Under for any kind of green waste removal service, or any other wide range of services that we offer at your doorsteps.