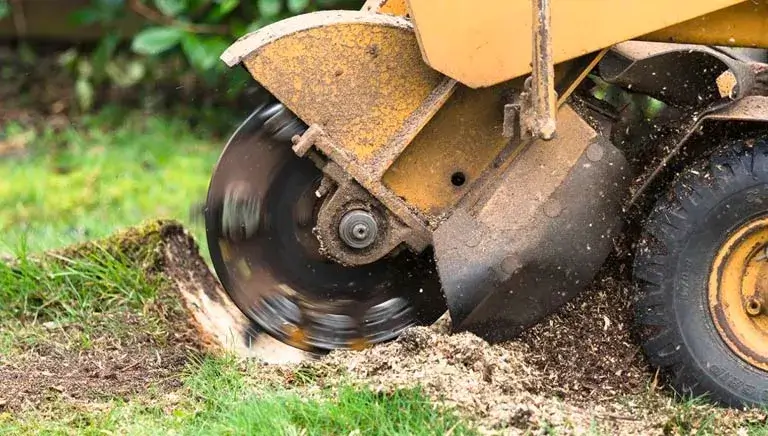 TURNING ROUGH TERRAIN INTO FRIENDLY LANDSCAPES
24/7 Emergency Tree Removal Services - We're The Experts To Call.
Contact us To Remove Any Type of Tree Right Away!
OUR STUMP GRINDING SERVICES SYDNEY
Stumps left after a tree has been removed can be quite frustrating, especially if they have roots that run and stretch throughout your landscape.
Stump grinding and removal not only reduce insects but it also reduces unwanted growth while providing enough room for future landscaping. Stump grinding can be challenging if you do not know how to do it or if you do not have the right equipment. 
At Trees Down Under, we provide the best stump grinding and removal services in Sydney.
We're ready to assist with all your tree requirements
What Other People Are Saying About Us
52 reviews on
Darryl Dunger
2. June, 2023.
Joseph and his team performed an amazing job. The tree I had removed was a giant Sydney Blue Gum (approx. 30 metres tall and the same wide.) the whole team, as well as the crane operators, worked in unison and accomplished the goal with great skill. The Quote for the job was very reasonable considering the tree location. I would have no hesitation in recommending Trees Down Under. Once again, thank you Joseph.
Brad Cook
16. March, 2023.
Great service, they know their craft and they are a great bunch of professional guys. We will be using them again. Thank you Joseph
Dontbakdown60
22. February, 2023.
These guys are the best. Great job removing three palms. Excellent communication during the job and great clean up after completion. Highly recommended for all tree issues.🙂
Eternal Cleaning
16. February, 2023.
Extremely happy the service Joseph provided. Would highly recommend them. Job well done guys
Amir Ashrafy
13. February, 2023.
Very professional and on time servic. Amir
Why You Need Your Tree Stumps Removed
You might need our stump grinding and removal services for several reasons.
1. Stumps are Hazardous
When a tree is cut down in your landscape, it leaves an annoying stump in your compound. Removing stumps may be difficult and laborious especially if you do not have the skills or the right equipment. However, leaving the stumps in your landscape can be hazardous to people walking by. It can also damage your yard, let alone get in the way of your future building projects.
At Trees Down Under, we have the expertise and a knowledgeable team that can grind and removes these stumps perfectly and carefully without causing any damage to your property.
2. Stumps Bring Unwanted
Leaving a stump in your yard can attract insects. The dead stump will eventually decay and attract insects such as termites and beetles. When you hire us to grind and remove your stump, it will be a nice way to keep these pests away from your yard and home.
3. Stumps Roots are Problematic
Trees are known for their insanely long lifespans. Trees with huge stumps have likely been around for decades if not centuries and their roots may keep growing and spreading under the ground.
These roots can be problematic and cause cracks on pavements, your patio or even your house! These roots can also get into your pipes and even cause blockages and damage to your sewage and water system. At Trees Down Under, we believe that you do not want these problems, so you should seek our stump grinding and removal services.
4. Stumps can take up Valuable Space
Tree stumps can be a complete nuisance when mowing or weeding your lawn. Again, they often harbour weeds and grass, which tend to grow around them. As noted earlier, stumps can also take up valuable space and get in the way of future building projects.
When you hire us, our stump grinding and removal services will open up your area and give you the freedom to make your landscape nice and much better.
Stump Grinding & Removal: What's The Difference?
There are plenty of tree services available for you. If you ever feel it's time to give your backyard landscape the long-due maintenance service, Trees Down Under is your partner. We offer tree maintenance and landscaping services just for you. We are available for all residential, commercial and industrial settings. Two of our services are stump grinding and stump removal. However, which should you prefer for your trees at home?
Both stump grinding and stump removal are for the stumps of your tree. Depending on what you want to achieve, both stump grinding and stump removal services are beneficial in their own way. We can do either of the two services for you.
Stump grinding
Stump grinding is one of the tree services we offer for your trees. However, what exactly is a stump grinding service for your tree? Once you decide to cut off your tree, the trunk falls off and we take it out for disposal. 
Afterwards, your ground is left with the remaining trunk platform. This short platform is barely high enough on the ground. This part of the trunk is known as the stump. Stump grinding is shredding that remaining platform on the ground.
Essentially, after cutting down a tree to its tree trunk, you're left with a  small portion of the trunk. Stump grinding cuts down that portion until it's as low as possible. Tree removalists chip away the stump to ensure that loose wood is out of the way. You're left with clean trunk cut on the ground. 
However, tree stump grinding doesn't involve removing the tree's roots. You are left with a polished part of where your tree once stood.
Stump removal
On the other hand, stump removal services are also available for your trees. Unlike stump grinding, stump removals completely remove the stump of your tree and the roots. You can think of it as a tree that is completely cut down and tree removalists remove even the most rooted parts of the tree. You're left without a tree or its foundation.
Stump removals are more intense and require more manpower and labour to do. Tree removalists need more heavy-duty equipment and tools for stump removals. It is more dangerous and tedious too. Removing roots from the ground disrupts the soil and ground around your backyard. Surrounding shrubs might be affected. If the roots of your tree are thick, tree removalists need more work to carefully and properly remove the roots. 
The Key Takeaway
Stump grinding services are less expensive than stump removal services. You are also left with the remains of your trunk on the ground. This is a good placer you to sit on during a cool day. Stump removals, on the other hand, gives you a good landscape to start over again. 
Since a stump grinding doesn't remove roots, you can't plant over a new shrub in your area. You can think of a stump removal as a clean slate in your landscape.
If you just want to get rid of a tree but you don't have the time and the budget to completely get rid of one, book for a stump grinding service. The stump of your tree will also break down naturally on its own over the years anyway. 
If you want to reset your landscape setting and completely get rid of a tree, book for a stump removal service. Stump removal can help you in achieving a change in your landscape design ideas.
We Make Stump Grinding & Removal Easy

At Trees Down Under, we take immense pride as a leading tree removal company in Sydney. Here are some of the reasons why you should choose us.
Modern Stump Grinding and Removal Methods
Given our experience and expertise, we believe that stump grinding and removal should not be rigid. Instead, it should be a flexible activity but this is only possible if you have the right skills, an experienced team, and tools. That being said, we use close to about 12 stump grinding and extraction methods to ensure that the stumps are completely and perfectly removed from your landscape.
We can also use alternative methods if grinding is not the best solution.
We've got the Right Types of Equipment
There's no doubt that stump grinding and removal is no easy task and using the wrong tools will make it even harder.
As such, we apply the use of the right tools. We use modern stump grinders such as Vermeer grinders or any other equipment that will carry out the job to perfection without causing any damage to your yard.
We are also aware that each stump can pose a unique challenge. While other stumps may be simple to grind, others may cause many problems, especially if they are very old. No matter the challenge posed, we have the right tools and professionals to eliminate these stumps.
We Have the Right Team
Our team of professionals is experienced and skilled and will take on any challenge posed by any type of stump. They're so skilled that they'll normally take 30 to 90 minutes to deal with most stumps.
Call Trees Down Under for Safe and Simple Tree Removals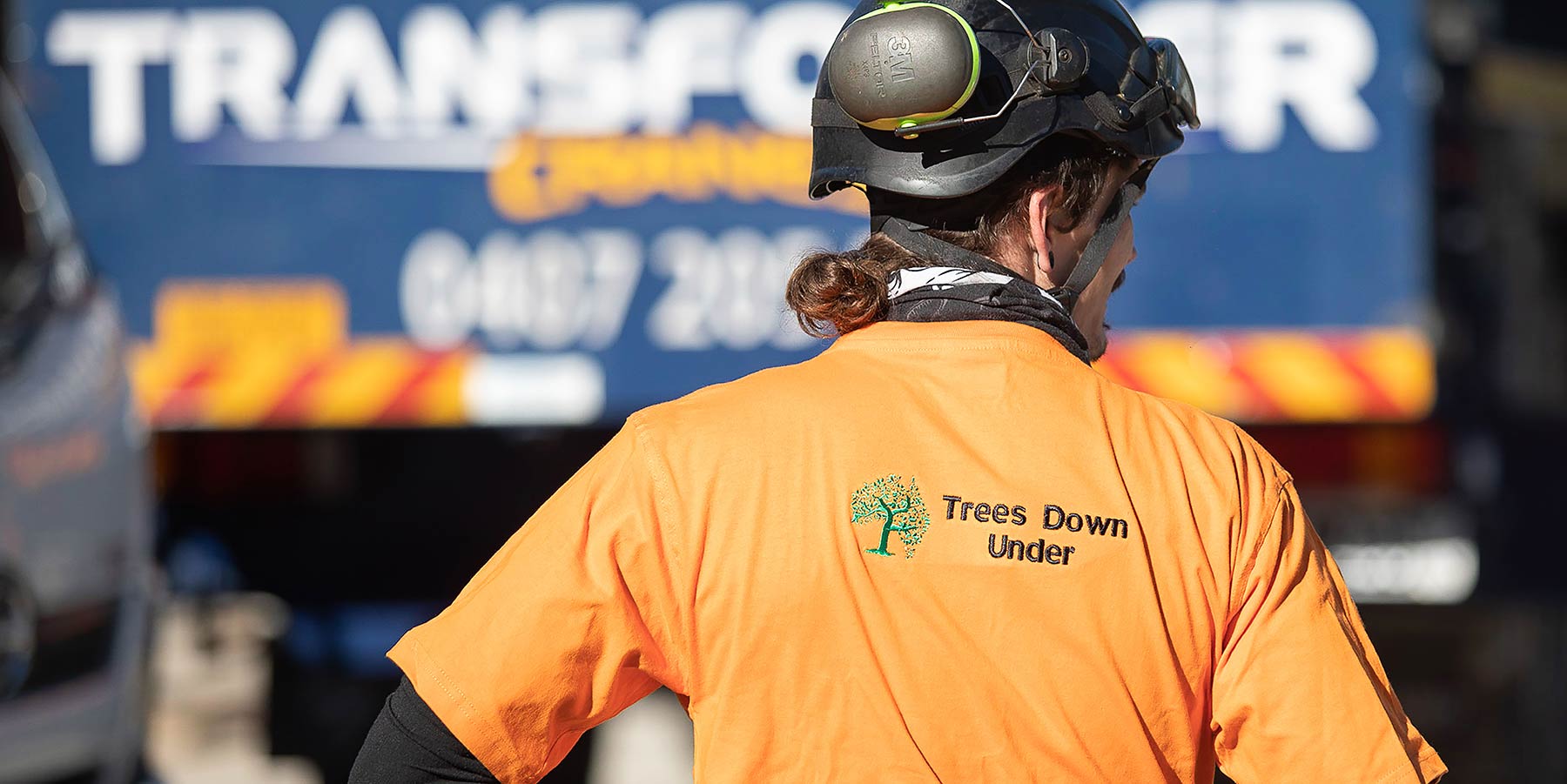 Do you have unsightly stumps in your property and want them removed? Trees Down Under provide the most effective stump grinding and removal services in Sydney. Our highly-experienced and skilled staff members will safely manoeuvre our state-of-the-art equipment to effectively grind and remove any stump in your property.
All you have to do is call us on 0475 463 597 and we'll respond immediately to your needs. It doesn't matter the time of the day; we provide 24-hour emergency tree services.
We are the perfect answer to your garden!
Areas we service: all Sydney metropolitan
Upper & Lower North Shore | Eastern Suburbs | Inner city | Inner West | Northern suburbs | Hills district | Ryde
When To Hire Stump Grinding Services
Stumps are the remnants of the trees that have been cut down. Stump grinding is a process that can utilise various tools, or even machines, for the complete tree stump removal. It helps you by clearing out the landscape. But why is it necessary?
Stumps are the bumps on the land that remain after the removal process. And not everyone can or should use them for aesthetic appeal. Here's when you should hire a tree stump removal service:
If you have a freshly removed or chopped tree, then it is time for you to get a tree grinding or stump grinding service.
Landscaping often requires clearer, symmetrical, and more balanced areas. If you're looking to undertake a landscaping project, hire a tree stump grinder.
For aesthetic appeal, stumps can easily be unattractive. It is the right decision to remove them.
If you want to prevent future regrowth of the tree and risk nothing like some kind of contamination, consider stump removal.
Let's assume that you've had a stump around your property for a long time. If you want to sell your property, increase the rental yields, etc., then remove that stump. It will improve your property's value.
Stumps aren't good for tripping hazards, and you might end up facing liability lawsuits. So, it might be time for you to get stump grinding in Sydney.
Find the Best Stump Grinding Service In Sydney
While seeking a stump grinder hire Sydney, look for a reputable and efficient service provider. Here's a quick list of things you can do to ensure that you hire top-tier stump removal in Sydney:
Check the local businesses, and consult with your neighbours or friends.
You can reach out online for stump grinding near me and contact various providers. Don't forget to check their reviews, too!
Always check for the license and insurance for the company. Make sure that you don't end up being liable for anything. Always hire qualified stump grinding experts.
Once you have a few on the lists, to narrow the providers down, ask them for an on-site assessment. Consult with them and see if they can provide you with the quote. Then, compare the quote.
But a quote alone isn't enough. Make sure to consider the bonus services they might offer, like land clearing, green waste removal, etc.
The Cost Of Stump Grinding In Sydney
The cost of tree stump removal can vary greatly depending on the following factors:
The size and the quantity of the stump. The bigger it is, the costlier it might get for you.
The type of stump and the difficulty the experts might face during stump grinding.
Location and potential permit or approval requirement to operate tree stump grinder.
1. Stump Size: Larger stumps typically require more time and effort to grind, resulting in a higher cost.
Any additional service you might need, like tree root removal, might incur extra expenses.
Trees Down Under attempts to bring you the most affordable services and provide you with a rough estimate. A stump removal can cost around $150 to $600, and we are here to cut costs wherever it might be possible to help you get top-tier results.
Hiring Down Under For Stump Grinding
There are many benefits to consider us for stump grinder hire Sydney:
We are your local experts and understand the landscape of Sydney. We can provide you with complete information and take the right steps.
We are certified and also upkeep our licenses and insurance to bring you peace of mind.
As we maintain our equipment, tools, and technique, stump removal is easier for us and, thus, can save you cost and time.
We prioritize safety and take all the necessary measures for you and ourselves to prevent any kind of hazard during the stump grinding Sydney.
Your satisfaction is our priority when you consider stump removal Sydney. That's why we offer competitive pricing and many value-added services that bring you peace of mind. You can contact and book us and then leave everything to us!
From environmental responsibilities to our commitment to excellence, we are here to be your trusted companions.
Stump Grinding Vs Stump Removal – Is There A Difference?
As the name suggests, stump grinding is when you might need to grind down the stump to clear out the land and have an open space. Stump removal means a complete removal of the stump, and it often includes tree root removal.
We also offer tree grinding services to shrink down the trees and provide you with chippers and other necessary services. Remember that it is better to hire experts than to undertake the entire process by yourself, as that can lead to potential risks and injuries.
Hire Us For Tree Root Removal
A tree root removal is a type of stump removal service. After the stump grinding, there might be roots under the land. And usually, it is not risky if you just need a ground or a garden. However, the roots can compromise the integrity of the surface if left untreated for construction and other landscaping projects.
So, to provide you with a clean slate for the landscaping or construction project, tree root removal is an essential service to consider after stump removal in Syndey. And we are here to offer you both of these in a pair, a combo to keep things affordable and easygoing for you.
Be Environmentally Responsible With Us
Stump removal is an eco-friendly process because it helps in making better use of the stumps. You can reduce the carbon footprint. Stump removals also prevent pest and disease infestation because a dead tree can harbour these easily.
More importantly, stump removal becomes necessary for any tree that has fallen off and can't be replaced. It can help you clear out the space.
From commercial to residential sectors, we are here as your trusted experts for Stump removals. With us, you can ensure complete expertise. So, contact us today!