CLEARING AWAY THE CLUTTER
24/7 Emergency Tree Removal Services - We're The Experts To Call.
Contact us To Remove Any Type of Tree Right Away!
There's quite a lot that comes with owning a tree or simply living in a property that has trees around. For the average property owner, it can be challenging to know how and why tree pruning is essential for your tree. Besides the obvious reasons such as to improve the tree's appearance, it can be hard to see why tree pruning or garden pruning is necessary.
Providing the right quality care for your tree doesn't just depend on the environment you live in and the type of tree you have, but it also depends on the type of tree pruning service that you provide. Basically, tree pruning services including such as hedge trimming, shrub pruning, and garden pruning should be done by a certified and experienced arborist.
At Trees Down Under, we fully understand that tree pruning or tree trimming is part art and part science. While the science part can be learned, the artistry portion is a competency that requires many years of dedication, professionalism, and experience. This is precisely what we bring to the table for Sydney residents looking for inexpensive tree pruning services.
We're ready to assist with all your tree requirements
What Other People Are Saying About Us
Anne Miller
30. June, 2022.
We received exceptional and professional service from Trees Down Under. They worked hard, very efficiently and exercised great care and totally respected our garden in carrying out the substantial work involved. We are delighted to give Joe and his team the strongest recommendation possible. Trees Down Under also provided the most competitive quotation.
Ayers to the Throne
22. June, 2022.
These guys are good. Really good. I've used Trees Down Under for the second time, and not only do they turn up with tools, but a wealth of pragmatic solutions, advice and friendly professionalism. They work fast, but steady and the 3 guys that arrived, synced seamlessly (with some humour thrown in!) I am thrilled with the pruning of my jacaranda. Great stuff and great company. Thanks Joseph & Trees Down Under!
Alice Noogen
22. June, 2022.
Great service provided by the team at Trees Down Under Sydney! Would highly recommend as they did a great job removing the massive tree.
Leng Saan
14. April, 2022.
Joseph and his team were phenomenal in helping us safely remove an overgrown tree that was protruding into our property. Highly professional team that we would recommend to anyone who needs a tree removal service!
Aussie Services
14. April, 2022.
Great service provided by the team at Trees Down Under Sydney. Always happy to use them when required.
zhilin ji
11. January, 2022.
Like the job.
Davis L
22. September, 2021.
Joseph and his team did a great job to remove two massive gum trees and one pine tree using a 65 Ton crane. They also help cut timbers to disc with an extra charge so I can further chopper them to firewood. I specially thank Alex who cut some big timbers to smaller pieces so I can use them for firewood directly. Some of the firewood is dry enough to use even today. Alex delivered more than what I expected and all of my family members are very thankful for his great work. The stump grinding is amazing as well. The big stumps turned to small chips in less than one hour. However, when I cleaned my garden, I found two surface roots were not removed. I contacted Joseph but I was told it's expected and I need to get a excavator to remove it. It's a surprise to me but I don't bother too much so I spent an hour to dig and remove them using chainsaw by myself.
Rhea Marie Kirstel Saycon
8. June, 2021.
This is the second time I used Trees down under. The second tree removal was in a difficult location but it was performed with safety and care for the surroundings. Another very good experience.
Hans Andrew Consuegra
17. May, 2021.
This is the first time I asked for a tree removal service from them. The team responded very fast and they answered all my questions kindly.
Why Choose Us for Tree Pruning?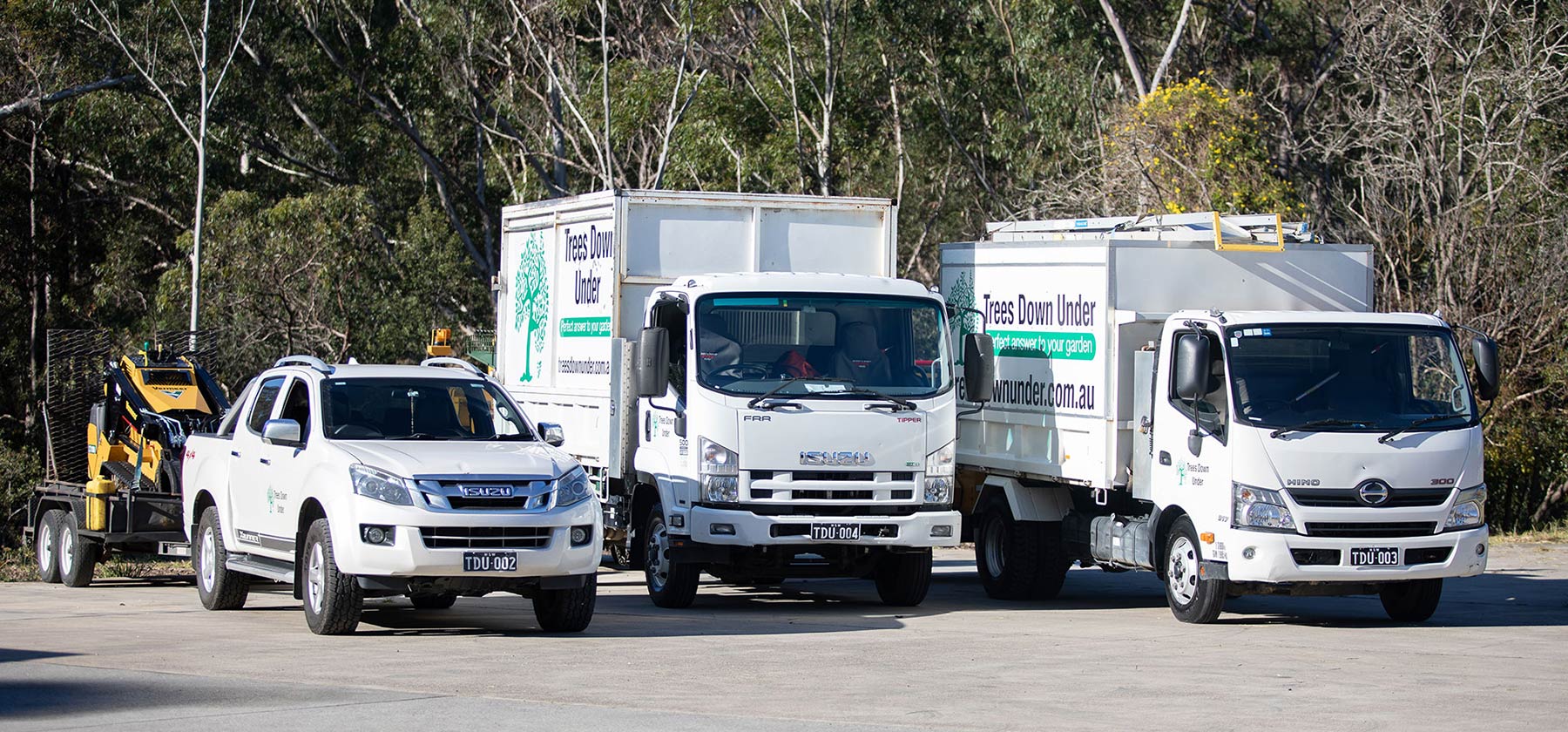 As professional and certified arborists, we are tree experts who can help you maintain and keep your outdoor space clean and beautiful. There are a number of reasons to choose us as your tree experts in Sydney.
We are Tree Experts
What type of trees do you have? What's the overall health of your tree? Are they in the way of electrical wires? Whether you are looking to prune your trees for safety reasons or to enhance their health and development, our team are tree experts who know everything about trees.
With our experienced and skilled team, you can rest assured that your trees will be in good and capable hands. While you can choose to prune your trees by yourself, opting for our tree pruning services will give you the much-needed peace of mind.
Making Your Trees Stronger – Again, there are a lot of details that go into tree pruning. As professionals, we pay a lot of attention to these details and ensure that your trees are properly pruned. We not only use the right types of tools but we apply particular trimming and pruning methods and techniques that will make your trees stronger, healthier, and have the ability to endure harsh weather conditions.
Making Your Trees Safer – We also use particular trimming and pruning methods to discard perilous branches in a safe manner. We are fully aware that dead branches can easily fall particularly during storms. This makes them hazardous to you, your loved ones, your house, and the electrical lines. Obviously, removing them yourself is not the best move.
We are Certified Arborists
As a company, we work with a team of well-trained, highly experienced, and certified arborists. Professionalism is our second name and we strictly adhere to safety standards. Our wide range of equipment can handle both small and large tree pruning services.
We are a Local Family Business
Based in Dural, Sydney, we pride ourselves as a local tree service company that's at the forefront in keeping the general environment clean and sustainable. We are fully aware that trees play a crucial role in this process.
Our highly experienced team understands the Sydney soil and the different environmental conditions of the area. This enables us to take good care of your trees and even your thin foliage.
Our Services are Quite Affordable
As the leader in the arborist industry in Sydney, we believe that tree pruning services should be affordable and pocket-friendly to all Sydney residents. There's no reason why tree pruning should be expensive. If anything, tree pruning is no longer as tough a job as it once was.
While there are several benefits of having trees within our homes, an outgrowth of trees and thin foliage can threaten everything around them. This is essentially one of the main reasons why tree pruning is important. At Trees Down Under, we can get rid of these threats and risks by providing tree pruning services in the most effective manner possible.
Call us for All Your Tree Pruning Needs
Trees Down Under can prune your trees  in many ways including elevating the lower limbs, promoting light and wind filtration, eliminating weight of tree limbs to prevent splitting or limb failure, thinning out foliage to increase visibility, shaping hedges or shrubs that improve the look of your property and avoiding overgrowth which is potentially damaging to yours or someone else's property.
Call us on 0475 463 597 and we will contact you immediately with a free estimate. Let us offer you the perfect answer to your garden.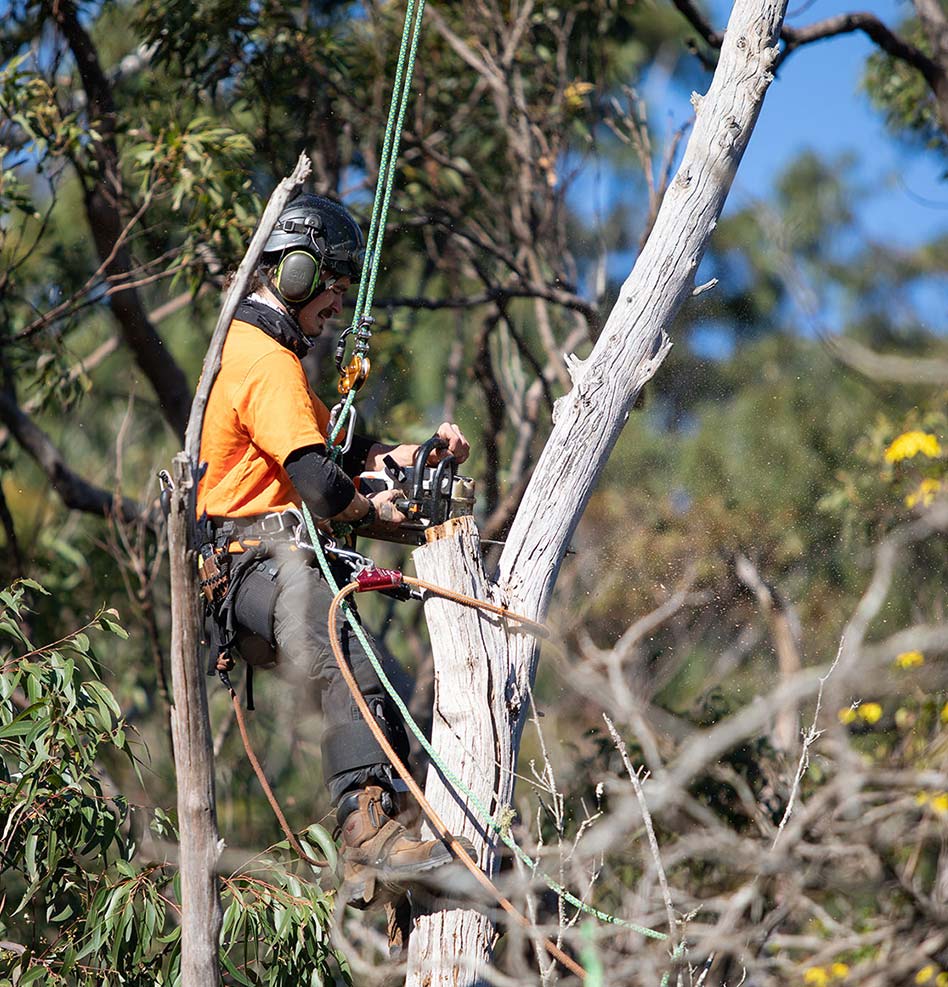 Areas we service: All Sydney metropolitan
Upper & Lower North Shore | Eastern Suburbs | Inner city | Inner West | Northern suburbs | Hills district | Ryde