Do you want to conduct routine tree maintenance on your property? For a prompt and reliable tree care service, get in touch with Trees Down Under in Box Hill!
We are here to address any tree-related concerns. You can get assistance from our skilled arborists when dealing with different types of trees. 
You can count on us to prune, trim, and inspect your trees in Box Hill. If necessary, we can even remove big trees for you.
We can provide the finest calibre tree services in your neighbourhood as we possess the right expertise and specialised equipment. Our team guarantees that only experts will manage the removal of your tree.
We don't sacrifice safety in favour of low costs. For all of your requirements, we provide both security and affordable prices.
Additionally, we cultivate long-lasting client ties. When you require expert tree care and removal in Box Hill, please return to us for service.
Your relief, safety, and convenience are our top priorities. Contact Trees Down Under any time!
Tree Removal Services in Box Hill
At Trees Down Under, we provide various expert tree services around Box Hill. Our skilled arborists choose the best approach to handle your tree care and removal requirements.
We continuously provide our tree services throughout the entire suburb. Any of the following services are within your reach in Box Hill:
Tree Felling for Land Clearing

Tree Care and Maintenance

Tree Removal

Tree Felling of Land Clearing

Preparation of Arborist Reports

Deadwood Removal

Arboricultural Services

And more!
We arrive fully equipped with all the required materials, tools, and equipment. After our team starts the tree removal process, you won't need to do anything. Simply relax and let us handle the labour-intensive tasks.
After completing the treatment, you can count on us to provide a trustworthy arborist report. Count on Trees Down Under for all your tree maintenance and removal needs in Box Hill!
Same-Day Tree Removal Box Hill
Age, climate, and wind may affect your trees' health. Look for any physical damage on your trees and take action immediately if it poses a potential risk. 
Consider hiring a qualified arborist for a complete assessment to know if your trees are in danger of breaking or falling.
We inspect and evaluate trees that could pose risks to your life and property at Trees Down Under. Our team determines the most effective solutions for such problems.
We provide same-day tree removal to put an end to your concerns quickly. You may unwind and enjoy your peace of mind while we take care of your trees in Box Hill. 
Why Choose Us in Box Hill
Choose Trees Down Under as your go-to company in Box Hill for tree maintenance and removal services. We are the finest among the available options in the industry. 
Our business follows the guidelines established by the local government and the tree service industry. We ensure to keep everyone safe when rendering tree services. 
The following are some reasons to engage with Trees Down Under for tree care and removal jobs in Box Hill:
Same-day Tree Removal

30+ Years in Tree Service

Licensed and Trusted Arborists

24-Hour Tree Emergency Response

Efficient and Safe Tree Service

Equipped and Courteous Arborists

Outstanding Tree Care Service

Highly Affordable Service Rates

Free Tree Inspection

Free Estimates

Accurate Tree Risk Reports

And more!
Call Your Local Arborists in Box Hill
Call Trees Down Under to schedule a tree care and removal service. Soon after your call, you can anticipate our experienced arborists at your location.
Our qualified local arborists act immediately to solve your tree-related problems. Our team at Trees Down Under can never go wrong when it comes to maintaining and removing trees. 
Call us to book your service in Box Hill!
Reliable Tree Removal Across All Hills District Suburbs
No job too difficult. Call Joe for a fast quote today.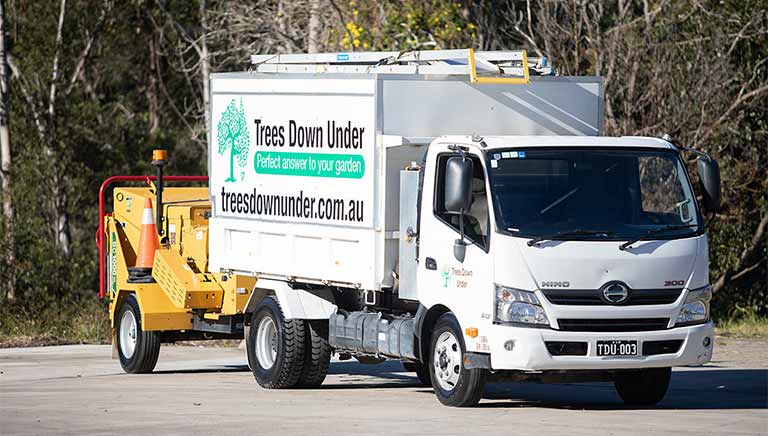 Professional Tree Service that is Safe, Efficient and Affordable. Call Joe Today
What Other People Are Saying About Us
52 reviews on
Darryl Dunger
2. June, 2023.
Joseph and his team performed an amazing job. The tree I had removed was a giant Sydney Blue Gum (approx. 30 metres tall and the same wide.) the whole team, as well as the crane operators, worked in unison and accomplished the goal with great skill. The Quote for the job was very reasonable considering the tree location. I would have no hesitation in recommending Trees Down Under. Once again, thank you Joseph.
Brad Cook
16. March, 2023.
Great service, they know their craft and they are a great bunch of professional guys. We will be using them again. Thank you Joseph
Dontbakdown60
22. February, 2023.
These guys are the best. Great job removing three palms. Excellent communication during the job and great clean up after completion. Highly recommended for all tree issues.🙂
Eternal Cleaning
16. February, 2023.
Extremely happy the service Joseph provided. Would highly recommend them. Job well done guys
Amir Ashrafy
13. February, 2023.
Very professional and on time servic. Amir
Areas we service: all Sydney metropolitan
Upper & Lower North Shore | Eastern Suburbs | Inner city | Inner West | Northern suburbs | Hills district | Ryde