GIVE YOUR GARDEN THE FACELIFT IT TRULY DESERVES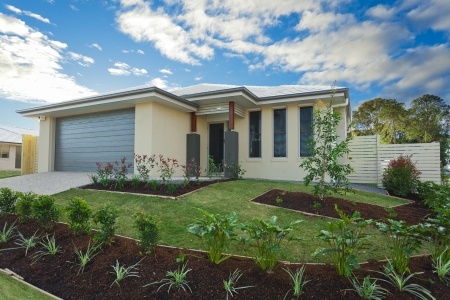 A garden makeover can not only change the overall look of your home and landscape but can also add value to your property. Is your garden in need of a complete makeover or does your hedge needs cutting? And what's your style?
Do you want to make a bold statement with your pebble work or do you prefer a lush but understated turfing? No matter your choice and garden preferences, we specialise in garden makeovers and maintenance that can help bring your vision to life.
At Trees Down Under, we believe in the importance of creating a garden that will compliment your lifestyle. Your garden should also promote and enhance the best aspects of the natural surrounds. Given our immense experience and garden makeover skills, we have an exceptional eye for detail, something that enables us to help you achieve your dreams.
The Gardening Guru
In an industry that is fluctuated with service providers, you may be wondering why you should choose us. Well, here are some reasons why we are a leader in the garden makeover industry in Sydney.
An Experienced and Professional Team
It goes without saying that our garden makeover team is professional, highly experienced, and fully dedicated to serving your gardening needs. We have a team of highly-skilled gardeners and landscapers who will deliver services of the highest standards at all times. Whether you're looking for a simple garden edging or extensive plant care, we can assure you that our team will always deliver on all fronts.
We Provide End-to-End Customer Service
At Trees Down Under, nothing gives us more pride than transforming your garden landscape with our high-end garden makeovers. We not only aim to provide friendly and reliable services, but we often ensure that our clients are satisfied at the end of our services. Whatever the service you need, we will enhance the visual look of your garden and property.
We Offer Personalised and Reliable Services
You can never go wrong when we are at the helm of your garden makeover. Whether you want a chic patio, a modern stepping stone or a futuristic pathway, you can be sure that we have the capability to handle it to perfection and to your satisfaction. That being said, we provide a number of services including:
Retaining walls – Are you looking to create a dramatic and enthralling hardscape for your home? Retaining walls may be your best answer. Whether you want a retaining wall to help you control soil erosion, prevent flooding or stabilise slopes, we'll ensure that you enjoy their environmental benefits.
Turfing – If you're looking to create lush lawns with elegant grassy areas, you can take advantage of our comprehensive and high-quality turfing services. We can also transform your existing lawn to revitalise it and renew it. Our team can re-turf your lawn with special soft grass that will leave your garden makeover looking more green and fresh than ever before.
Plant Selection and Design – There are a lot of things that go into plant selection and design. From soil, sun and water to texture, form, and balance, we know the right plants and their right places.
Garden Design and Advice – If you're more of a DIY individual and just want a professional team to help you with some ideas, we can provide consulting and coaching services.
Garden Edging – when it comes to edging your lawn, you probably know that your mower isn't going to be enough. We can take it further with our versatile edging services.
Pebble Work – Needless to say, pebble work can add great elements and colour to your garden. We can help you find something that works best for your garden and property.
Stepping Stone Pathways – We can help you enhance the appearance of your home with well-designed, beautifully cut, and crafted stepping stone pathways.
Affordable Garden Makeover in Sydney
At Trees Down Under, we take immense pride in offering among the most affordable garden makeover services throughout Sydney. Given that we are genuinely inspired to help you achieve the garden of your dreams, we strongly feel that we should make it an enjoyable process.
That's basically why we make our services budget friendly. It doesn't matter the type of garden makeover service that you want, just tell us about it and we will find something that can work for you and is within your budget.
You can trust Trees Down Under to make your garden dream a reality by transforming your landscape. We offer our garden makeover services throughout Sydney and you should grab this opportunity to transform your garden. We will work closely with you, understand your needs, and come up with incredible solutions that will enhance the appeal of your garden.
Call us now on 0475 463 597 and we'll contact you immediately with a free estimate. We are the perfect solution to all your garden budget and needs.