Tree Removal Cherrybrook
Get the best tree care and removal solutions in Cherrybrook with Trees Down Under!
There's no need to look far to maintain or remove your trees. Our service team is within your reach in Cherrybrook 24/7.
Caring for your landscape and trees without breaking a sweat is something you most likely want to experience. Letting us deal with all tree-related tasks is your best bet.
We maintain, eliminate, and clean trees and green waste to make your property safer. You won't find any other tree removal company better than Trees Down Under.
Our exceptional tree services allow you to ensure that the trees within your property are in good shape. We recommend effective tree removal solutions for your convenience if damages are evident.
You can be confident that only well-trained and certified arborists handle your tree problems in Cherrybrook. We make our tree services accessible to all areas of Hills District.
Don't hesitate to talk to us and let our team know how we can help.
Tree Removal Services in Cherrybrook
Everyone deserves a well-groomed garden and landscape, away from the threats of tree disasters. We use our expertise and experiences to deliver the best tree services in Cherrybrook.
You can access our broad range of services, such as:
Tree Inspection

Preparation of Risk Reports

Tree Removal

Tree Felling

And more!
We carefully inspect every part of your damaged or old tree to produce accurate recommendations. You can get a comprehensive tree report from our expert arborists and decide which route to take.
After deciding, we act accordingly to bring safety back into your place. No worries, as we take full responsibility for performing all the tasks.
Rest assured that you can count on us whenever tree problems get in your way. Give us a call anytime!
Same-Day Tree Removal Cherrybrook
Our same-day tree removal lets you clean and removes unwanted trees, shrubs and overhanging branches without delays. We arrive on time, carrying all needed tools, equipment and safety gear for the job.
We are experts in this field, so you can trust us for any tree care and removal job in Cherrybrook. We commit to quality tree services and customer satisfaction at Trees Down Under.
Moreover, we understand that your situation may vary. One solution doesn't apply to all problems. And so, we lay down the best options based on our arborist reports.
Our team can discuss some important details with you and recommend the most effective route to eliminate your issues. Don't hesitate to speak with us about any tree care and removal concerns in Cherrybrook.
Why Choose Us in Cherrybrook
Something might be wrong if physical damages are evident in your tree's body. To be sure, call us at Trees Down Under for a careful inspection.
We are the most reliable team to partner with regarding tree removal in Sydney. You can get a lot of benefits from choosing us in Cherrybrook. We have all the excellent qualities of a professional tree removal company. These include:
Timely and Safe Tree Services

Licensed and Insured Arborists

Premium Tree Care and Removal Service

Long Years of Experience in Tree Removal

Emergency Response Team

Reasonable Rates

And more!
If you want exceptional tree services at a competitive price, Trees Down Under can deliver them to you.
We strive to remain the best among other competitors. Don't let unskilled individuals handle your tree care and removal in Cherrybrook.
You may give us a call to schedule a tree removal or inspection. We can take your call anytime and let you experience top-notch tree services.
No worries, Trees Down Under in Ryde have got you covered. Contact us today!
Reliable Tree Removal Across All North Shore Suburbs
No job too difficult. Call Joe for a fast quote today.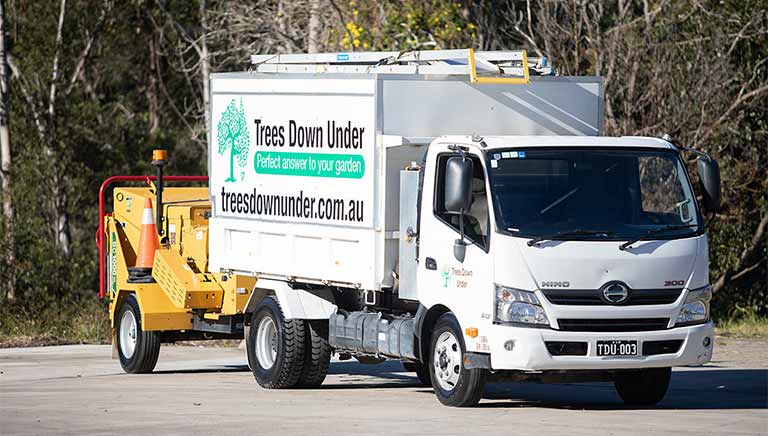 Professional Tree Service that is Safe, Efficient and Affordable. Call Joe Today
What Other People Are Saying About Us
52 reviews on
Darryl Dunger
2. June, 2023.
Joseph and his team performed an amazing job. The tree I had removed was a giant Sydney Blue Gum (approx. 30 metres tall and the same wide.) the whole team, as well as the crane operators, worked in unison and accomplished the goal with great skill. The Quote for the job was very reasonable considering the tree location. I would have no hesitation in recommending Trees Down Under. Once again, thank you Joseph.
Brad Cook
16. March, 2023.
Great service, they know their craft and they are a great bunch of professional guys. We will be using them again. Thank you Joseph
Dontbakdown60
22. February, 2023.
These guys are the best. Great job removing three palms. Excellent communication during the job and great clean up after completion. Highly recommended for all tree issues.🙂
Eternal Cleaning
16. February, 2023.
Extremely happy the service Joseph provided. Would highly recommend them. Job well done guys
Amir Ashrafy
13. February, 2023.
Very professional and on time servic. Amir
Areas we service: all Sydney metropolitan
Upper & Lower North Shore | Eastern Suburbs | Inner city | Inner West | Northern suburbs | Hills district | Ryde