Tree Removal Chatswood
Don't let hazardous trees threaten your home or property's safety. Contact Trees Down Under for an expert tree removal in Chatswood!
Knowing that there's a professional company ready to cover you up for tree care and removal is such a relief. You don't have to go elsewhere to get a reliable tree service as we are serving your neighbourhood around the clock.
We deliver tree services day and night, accommodating requests from different clients across the area. Our unwavering commitment to exceptional assistance makes us exert the utmost effort.
Nothing compares to our quality performance. We act right, safely, and professionally when rendering services.
Regardless of your issues with trees, we guarantee to provide excellent results without any trouble. Feel free to call our arborists team in Chatswood for consultations and appointments.
Tree Removal Services in Chatswood
Your tree service needs may vary from time to time. And so, we ensure the best possible tree solutions through our professional services in Chatswood.
Our tree services are tailored appropriately to your requirements. Contact us and book any of the following:
Tree Felling

Preparation of Tree Risk Reports

And more!
If your tree needs care, we can prune and trim them for you. We can check its condition and create tree risk reports to keep you updated on the health of your trees.
When the only option is an extensive tree or stump removal, don't worry, as we can safely do the job. We have Level 5 arborists who can legally cut or eliminate trees in Chatswood.
Ensure to trust only the licensed and insured tree removal company to be safe.
Same-Day Tree Removal Chatswood
If you want a prompt response to your tree removal needs in Chatswood, the best one to call on is Trees Down Under. You can easily get same-day services from our team.
We know how tough it is to live with tree-related risks. You have to be vigilant every time in order to keep your family and property safe.
Don't let such problems make you feel anxious. Get in touch with Trees Down Under for consultations, careful inspections, and the best solutions.
Leave all the dangerous tasks to our expert arborists in Chatswood and free yourself from the burdens.
Why Choose Us in Chatswood
For over 30 years, we have served numerous clients across Chatswood and other suburbs. Our team maintains trees and lawns to keep your landscape in immaculate condition.
We cater to all tree service requests at any time. Using our expertise and specialised equipment, we are able to perform exceptional assistance round the clock.
Here are some significant reasons why we are the best company to count on for your tree care and removal in Chatswood:
Remarkable Experience in Tree Service

On-time and Professional Team of Arborists

24-Hour Emergency Response Service

Premium Tree Care and Removal

Well-equipped and Reliable Arborists

Complete Green Waste Cleanup

Fair and Competitive Service Rates

Free Quotes

And more!
Trees Down Under can give you all the tree care and removal service benefits. We take the best route to solve any tree-related issue, ensuring to keep you safe before, during and after the process.
Let us handle all the demanding tasks. Reach us today and book an appointment with our expert arborists in Chatswood. We are on the line day and night!
Reliable Tree Removal Across All North Shore Suburbs
No job too difficult. Call Joe for a fast quote today.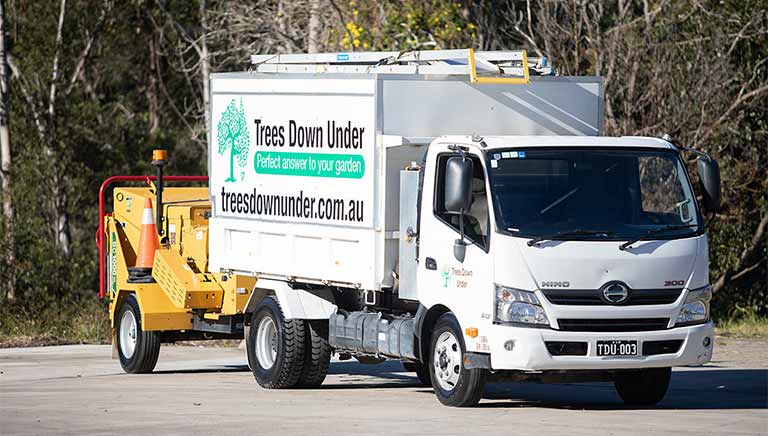 Professional Tree Service that is Safe, Efficient and Affordable. Call Joe Today
What Other People Are Saying About Us
52 reviews on
Darryl Dunger
2. June, 2023.
Joseph and his team performed an amazing job. The tree I had removed was a giant Sydney Blue Gum (approx. 30 metres tall and the same wide.) the whole team, as well as the crane operators, worked in unison and accomplished the goal with great skill. The Quote for the job was very reasonable considering the tree location. I would have no hesitation in recommending Trees Down Under. Once again, thank you Joseph.
Brad Cook
16. March, 2023.
Great service, they know their craft and they are a great bunch of professional guys. We will be using them again. Thank you Joseph
Dontbakdown60
22. February, 2023.
These guys are the best. Great job removing three palms. Excellent communication during the job and great clean up after completion. Highly recommended for all tree issues.🙂
Eternal Cleaning
16. February, 2023.
Extremely happy the service Joseph provided. Would highly recommend them. Job well done guys
Amir Ashrafy
13. February, 2023.
Very professional and on time servic. Amir
Areas we service: all Sydney metropolitan
Upper & Lower North Shore | Eastern Suburbs | Inner city | Inner West | Northern suburbs | Hills district | Ryde