Your landscape looks safe and natural thanks to healthy trees. You might overlook the necessity of caring for your backyard trees when you're preoccupied with daily tasks.
If you lack time to look into and handle numerous tree-related issues, hire Trees Down Under in East Lindfield!
We handle various tree maintenance and removal jobs across your neighbourhood. Our arborists have received exceptional training to get certification and licence.
You don't have to endure all the inconveniences to maintain healthy trees. When dealing with trees, we may relieve you of all your duties while ensuring your safety.
Aside from tree maintenance, we also specialise in tree removal. Our expert tree arborists can deal with large trees, deadwood, and trees damaged by storms in East Lindfield.
Trust that we act professionally to uphold safety on your property. Call us to schedule tree maintenance and removal in East Lindfield.
Tree Removal Services East Lindfield
Choose from our wide selection of dependable tree services in East Lindfield. Since we have arborists on call around the clock, you can get in touch with our team effortlessly.
We provide exceptional tree services all around your neighbourhood. Once you hire us for service, you can expect a prompt solution.
We provide the following amazing services in East Lindfield:
Overgrown Tree Trimming

Removal of Dead and Dangerous Trees

Tree Felling for Land Clearing

Tree Care and Maintenance

Preparation of Tree Risk Reports

And more!
We make tree maintenance and removal convenient, efficient, and safe. To keep you informed about the health of your trees, our arborist team conducts precise examinations and creates tree risk reports.
Anticipate the best results from Trees Down Under in East Lindfield. You won't ever regret working with our tree care and removal team, so put your trust in us today!
Same-Day Tree Removal East Lindfield
One of our biggest guarantees is a quick response to problems involving trees. We make sure to address your concerns the same day you contact us.
Our local arborists in East Lindfield are always willing to take on any difficult tree removal project in your neighbourhood. You won't have to wait long for us to be there. 
We arrive at your location quickly, carrying the necessary tools and equipment for tree service. You can count on us if a tree emergency becomes too difficult. 
Our team can assist you with the proper and safe handling of such challenging circumstances!
Why Choose Us in East Lindfield
Since we've been in the business for over three decades, Trees Down Under has completed innumerable tree care and removal projects.
Numerous clients have benefited from our expert services, and now we are here in East Lindfield, assisting different clients in handling tree-related difficulties.
We have enhanced and expanded our tree services to your neighbourhood for your comfort and convenience.
Here are some reasons why working with us is a wise decision:
Insured and Licensed Team

Decades of Experience in Tree Service

Premium Tree Care Service

24-Hour Tree Emergency Response Team

Reliable and Safe Tree Removal

Upfront Tree Service Rates

Equipped and Professional Arborists

Free Inspection 

Free and No Obligation Quotes

Reliable Tree Risk Reports

And more!
We can come to your property in East Lindfield anytime if you require tree care and removal services. 
Our well-trained team ensures to take care of your tree removal needs the same day you call us for service. Additionally, we assure you of the security, comfort, and fulfilment you need.
You can end your tree-related worries in East Lindfield with Trees Down Under. Call us today to schedule an expert tree service!
Reliable Tree Removal Across All North Shore Suburbs
No job too difficult. Call Joe for a fast quote today.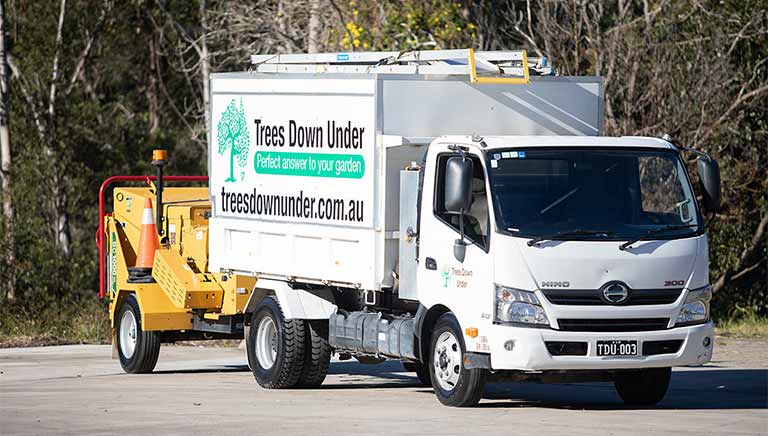 Professional Tree Service that is Safe, Efficient and Affordable. Call Joe Today
What Other People Are Saying About Us
52 reviews on
Darryl Dunger
2. June, 2023.
Joseph and his team performed an amazing job. The tree I had removed was a giant Sydney Blue Gum (approx. 30 metres tall and the same wide.) the whole team, as well as the crane operators, worked in unison and accomplished the goal with great skill. The Quote for the job was very reasonable considering the tree location. I would have no hesitation in recommending Trees Down Under. Once again, thank you Joseph.
Brad Cook
16. March, 2023.
Great service, they know their craft and they are a great bunch of professional guys. We will be using them again. Thank you Joseph
Dontbakdown60
22. February, 2023.
These guys are the best. Great job removing three palms. Excellent communication during the job and great clean up after completion. Highly recommended for all tree issues.🙂
Eternal Cleaning
16. February, 2023.
Extremely happy the service Joseph provided. Would highly recommend them. Job well done guys
Amir Ashrafy
13. February, 2023.
Very professional and on time servic. Amir
Areas we service: all Sydney metropolitan
Upper & Lower North Shore | Eastern Suburbs | Inner city | Inner West | Northern suburbs | Hills district | Ryde